Erin Cahill Biography (Age, Height, Weight, Boyfriend & Hallmark Movies)
Erin Cahill is an American actress who is 43 years of age as of the year 2023. She was born on January 4, 1980, in Stafford, Virginia, USA. Erin Jessica Cahill is the birth name of Erin Cahill. She is well-known for her performances in Power Rangers Time Force, in How I Met Your Mother as Ted Mosby's sister Heather and also in Saving Grace as Kendra Burke.
She also has a recurring role in the Red Widow ABC series as Felicity. Erin is also known for her significance as she was the very first female who was a lead one too in the Call of Duty franchise, as Chloe Karma Lynch in Call of Duty: Black Ops II  and also in Resident Evil: Vendetta as Rebecca Chambers. From the year 2016 on she worked primarily in television movies for Lifetime and Hallmark.
Personal Details
Full Name
Erin Jessica Cahill
Nick Name
Erin Cahill
Date of Birth
January 4, 1980
Age
43 years as of October 2023
Birth Place
Stafford, Virginia
Origin Residence
Stafford, Virginia
Ethnicity
White
Religion
Christianity
Nationality
American
Profession
Actress
School/ College

Brooke Point High School, Stafford County, Virginia
Marymount Manhattan College, New York

Net Worth
$2 Million USD as of 2023
Marital Status
Married
Debut

1996 – Space And Tube (Film)
2001 – Power Rangers Time Force (Tv)
Physical Appearance
| | |
| --- | --- |
| Eye Colour | Brown |
| Hair Colour | Brown |
| Figure | 33-24-34 |
| Height | 5'7″ Feet |
| Weight | 56 kg |
Personal Life (Family, Friends, Boyfriends, Children)
| | |
| --- | --- |
| Father | Steven Cahill |
| Mother | Deborah Cahill |
| Sibling | Lauren Cahill (sister) |
| Husband | Paul Freeman (married on September 4, 2016) |
Early life, Family, and Relationship
Erin Cahill, the actress, was born to Steven Cahill and Deborah Cahill in Stafford, Virginia. She started at a very young age of four in her mother's productions and also she started taking singing and dancing lessons at an age of eight.
Erin became the Miss Pre-Teen Virginia in the year 1991 and the first runner-up for Miss Junior America. She also went on to act during her high school years at  Brooke Point High School, where she served as the president of many clubs. which includes the Honor Thespians group. Governor's School for the Arts in Drama had one and only student who was on perfect scores in auditions which is Erin.
When she was the age of sixteen she won the Overall Actor in the Actors, Models, Talent for Christ competition. Erin was also later selected into the Barton and Williams Dance Company, winning both company and individual awards, and later she went to Marymount Manhattan College in New York with an academic and performing arts scholarship.
She then dropped out of college to Los Angeles to pursue her career at the age of nineteen.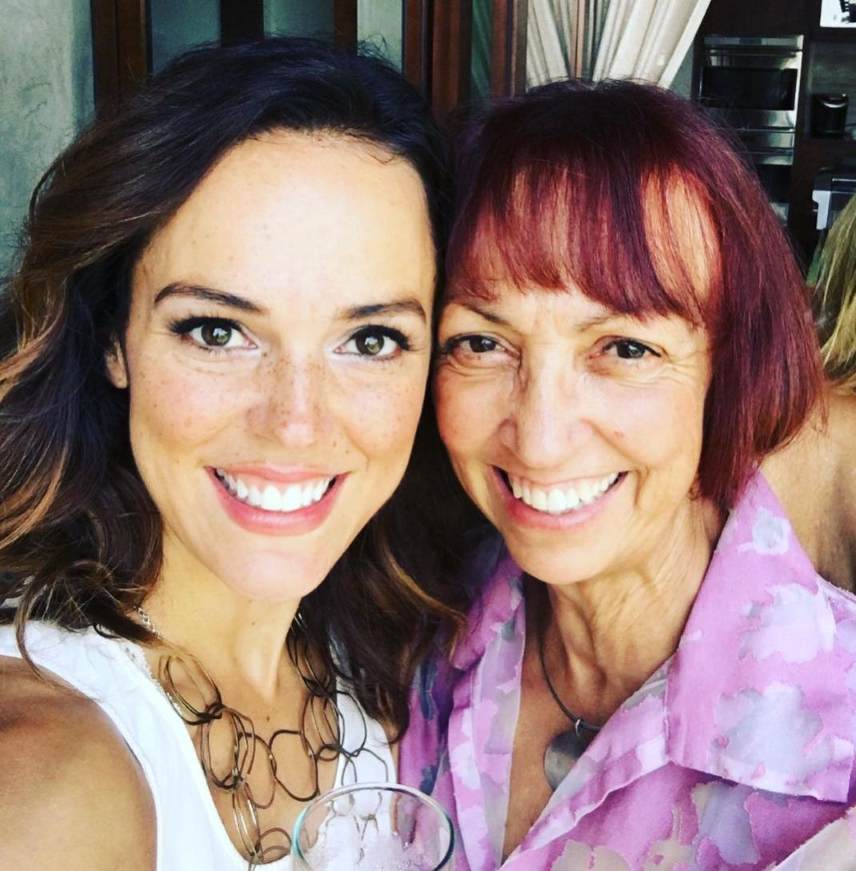 Read Also
Erin Cahill's Success and Career
Erin Cahill has worked on a lot of projects which includes Power Rangers Time Force in the year 2001 as Jen Scotts. She also made guest appearances in Crossing Jordan in the year 2001 and also in General Hospital in the year 1963.
She is also a co-founder of Charitable Living which did a lot of services for the local community throughout the year with the help of a lot of fundraisers and times of actual days of volunteering.
Complete list of Erin Cahill Hallmark movies
| | | |
| --- | --- | --- |
| Premiere Date | Movies Name | Prime Videos/ DVD link |
| April 29, 2023 | Hearts in the Game (SiL) | Erin Cahill and Marco Grazzini |
| October 29, 2022 | Christmas Bedtime Stories | Cast- Erin Cahill, Steve Lund, and Charlie Weber |
| November 18, 2021 | Every Time a Bell Rings | Watch on Prime |
| March 21, 2021 | Mystery 101: Killer Timing | Watch on Prime, Buy DVD |
| November 15, 2020 | A Timeless Christmas | Watch on Prime, Buy DVD |
| February 15, 2020 | The Secret Ingredient | Watch on Prime, Buy DVD |
| October 12, 2019 | Love, Fall & Order | Watch on Prime, Buy DVD |
| November 19, 2018 | Last Vermont Christmas | Buy DVD |
| December 18, 2016 | Sleigh Bells Ring |  Buy DVD |
Hearts in the Game – Erin Cahill as Hazel Miller – The story of this Hallmark movie Heart in the Game revolves around the character named Hazel (Erin Cahill ), who is a top publicist in New York City. She is in a state to build her empire. She was assigned and tasked in a state to spin the image of the top MLB pitcher named Diego (Marco Grazzini). Diego is the one who shattered her heart of Hazel during high school. She then takes him back to their hometown Ohio to deal with their past and what happens next is the remaining story.
Erin Cahill Movies and TV Shows
Film
| | | |
| --- | --- | --- |
| Year | Film | Worked As |
| 2023 | Resident Evil: Death Island | Rebecca Chambers |
| 2017 | Resident Evil: Vendetta | Rebecca Chambers |
| 2016 | The Watcher | Emma |
| 2015 | Wingman Inc. | Kristy |
| 2014 | 108 Stitches | Caitlin DeShields |
| 2014 | Space And Tube 2 | Kimber |
| 2013 | Skinwalker Ranch | Lisa |
| 2012 | The Ventriloquist | Stephanie |
| 2012 | Beverly Hills Chihuahua 3: Viva la Fiesta! | Rachel Ashe |
| 2011 | Weather Wars | Samantha Winters |
| 2011 | 6 Month Rule | Missy |
| 2011 | Sweet Old World | Eva |
| 2010 | Beverly Hills Chihuahua 2 | Rachel Ashe |
| 2008 | Boogeyman 3 | Sarah Morris |
| 2008 | Fast Track: No Limits | Katie Reed |
| 2007 | Jekyll | Allison |
| 2006 | The Pursuit of Happyness | Dean Witter Receptionist |
| 2005 | Walt Disney World's Vacation Planning Guide | Host |
| 2005 | Race You to the Bottom | Waitress |
| 2004 | Creature Unknown | Jill |
| 2003 | Bill the Intern | Darlene |
| 2002 | The Biggest Fan | Montana Wastedberg |
| 2000 | Speed for Thespians | |
| 1996 | Space And Tube | Kimber |
TV Movies and Shows
| | | |
| --- | --- | --- |
| Year | TV Movies and Shows | Work As |
| 2023 | Hearts of the Game | Hazel |
| 2022 | Christmas Bedtime Stories | Danielle Aames |
| 2021 | Love on the Road | Abby Brooks |
| 2021 | Every Time A Bell Rings | Charlotte Daniels |
| 2021 | Mystery 101: Killer Timing | Kate Colson, FBI Agent |
| 2020 | A Timeless Christmas | Megan Turner |
| 2020 | The Secret Ingredient | Kelly McIntire |
| 2019 | Christmas on the Range | Kendall Riley |
| 2019 | Love, Fall & Order | Claire Hart |
| 2019 | Random Acts of Christmas | Sydney |
| 2019 | L.A.'s Finest | Claire Smith |
| 2018 | Hometown Christmas | Jen |
| 2018 | Muse (aka Killer Inspiration) | Amanda Jennings |
| 2018 | Last Vermont Christmas | Megan Gaper |
| 2018 | 9-1-1 | Tammy |
| 2018 | Criminal Minds | Mrs. Wilson |
| 2017-2018 | Power Rangers Hyperforce | Jen Scotts / Pink Time Force Ranger |
| 2017 | Stitchers | Stephanie Fisher |
| 2017 | Nanny Nightmare | Lauren |
| 2017 | Nanny Seduction | Vanessa |
| 2016 | Sleigh Bells Ring | Laurel Bishop |
| 2015 | Bones | Ashleigh Smith |
| 2014 | Delirium | Rachel Haloway |
| 2014 | NCIS: Los Angeles | FBI Special Agent Carole Gordon |
| 2014 | Garfunkel and Oates | Jenny |
| 2013 | Sleepy Hollow | Lena Gilbert |
| 2013 | Red Widow | Felicity |
| 2013 | Body of Proof | Charlotte Tilney |
| 2012 | Blue Eyed Butcher | Jessica Wright |
| 2012 | Chuck | Bobbi |
| 2011 | Chase | Caroline Belkin |
| 2011 | Law & Order: LA | Annette Kay |
| 2010 | House | Margaret McPherson |
| 2010 | Castle | Cecily Burkett |
| 2010 | Ghost Whisperer | Kelly Ferguson |
| 2010 | CSI: NY | Agent Pangle |
| 2009 | The Mentalist | Donna Hines |
| 2009 | NCIS | Navy Lieutenant Jessica Summers |
| 2009 | Monk | Callie Esterhaus |
| 2009 | General Hospital | Cassandra |
| 2009 | Grey's Anatomy | Meg Shelley |
| 2008 | How I Met Your Mother | Heather Mosby |
| 2008 | Without a Trace | Brook Simms |
| 2008 | Greek | Trish |
| 2008 | Supernatural | Elizabeth |
| 2007 | CSI: Miami | Rachel Hemming |
| 2007 | Cold Case | Francis Stone |
| 2006 | Free Ride | Amber Danwood |
| 2005 | American Dreams | |
| 2004 | Mountain Dew Network | Herself |
| 2003 | Crossing Jordan | Tyler |
| 2002 | Power Rangers Wild Force | Jen Scotts/Pink Time Force Ranger |
| 2001 | Power Rangers Time Force | Jen Scotts/Pink Time Force Ranger |
Erin Cahill Biography (Age, Height, Weight, Boyfriend & More)