We Wish You A Married Christmas Hallmark Movie 2022
Fall is officially here! What would be better than to spend the weekend watching Hallmark Channel's new release We Wish You A Married Christmas
Story of the Hallmark the Movie We Wish You A Married Christmas
We Wish You A Married Christmas is about how the spirit of Christmas rekindles love in the lives of an unhappy married couple.
Becca (Marisol Nichols) and Robby (Kristoffer Polaha) are a married couple who are going through a rough patch. They have trouble connecting with each other so they decide to consult a marriage coach.
As the holidays are fast approaching, the marriage coach suggests they have a romantic weekend at a cozy inn located in a small town called Gracious in Vermont. The town is a popular destination, especially for couples who are in need of Christmas cheer.
Becca and Robby along with their dog, Jerry, head to a cozy inn to reconnect before Christmas on the advice of their marriage coach. However, despite the coziness of the inn, the couple feels trapped and decides to cut their trip short. But their weekend trip extends into a week-long holiday as their car needs repair due to a holiday-related mishap. Becca and Robby have no other choice but stay in the town till the car is repaired.
The town has many fun-filled holiday traditions. As they participate in the holiday tradition, Becca and Robby start to feel the Christmas spirit. They also begin to remember what brought them together as a couple in the first place. The spirit of Christmas rekindles love between them and they reconnect and fall in love with each other all over again.
The Cast of the Hallmark Movie We Wish You A Married Christmas
1 Marisol Nichols as Becca
2 Kristoffer Polaha as Robby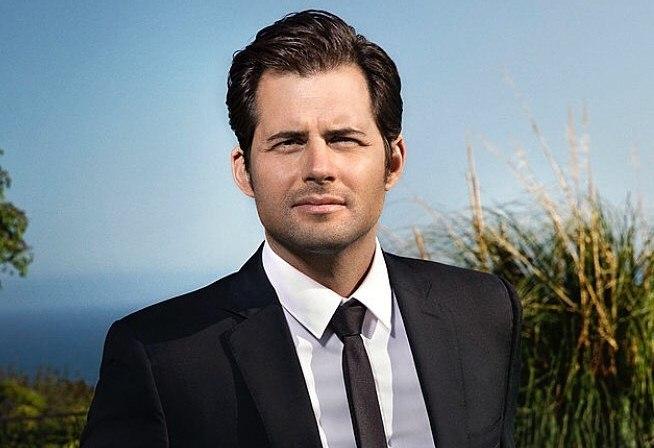 Kristoffer Pohala's birth name is Kristoffer Jon Polaha and his last name is of Czech origin. He is well known for his roles, Nathaniel Bazile/Baze in Life Unexpected, and Jason Matthews in the movie North Shore.
Billy: The Early Years and Devil's Knot are some of his works. His favorite destination is Switzerland and his hobby is Travelling. Kris was born on 18th February 1977 in Reno, Nevada in the USA. His parents were Esther and Jerome Pohala. His wife is Julianne Morris and they got married in the year 2003. They have three children. He is 6'3″ tall and 77kg by weight. His eye color is Blue and his hair is Dark Brown. His net worth is $5 million. Kristoffer Bio & Hallmark movies
René Escobar Jr. as Antonio
Derek Kun as Commercial Man
Carolina Campos as Commercial Woman
Frederick Allen as Cheese Monger
Tom Young as Harold
Cindy Myskiw as Caroler
| | |
| --- | --- |
| Movie  | We Wish You A Married Christmas |
| Genre  | Romance |
| Network  | Hallmark Network |
| Release Date  | October 22, 2022 |
| Director  | Paul Ziller |
| Writer | Nicole Baxter |
We Wish You A Married Christmas Hallmark Movie 2022