A Tale Of Two Christmases Hallmark Movie 2022
Fall is officially here! What would be better than to spend the weekend watching Hallmark Channel's new release A Tale Of Two Christmases
Story of the Hallmark Movie A Tale Of Two Christmases
Emma (Katherine Barrell), gets to experience two different Christmases due to some Christmas magic. The first Christmas is when she stays in the city and celebrates the holiday with her new crush, and his friends.
The other Christmas is when she returns to her hometown with her family where she celebrates with a few traditions and also with her longtime friend Drew, who may have feelings for her! The tale of two Christmases helps Emma discover what will truly make her happy in life as well as in love.
The Cast of the Hallmark Movie A Tale Of Two Christmases
1 Evan Roderick
Evan Roderick Anderson is a Canadian actor and not just that but a former ice hockey player. He started acting as a professional after having played several years of high-level hockey and which includes three seasons in the BCHL, by which time he received a division of 1 scholarship to play for The University of Massachusetts-Lowell in the NCAA.
As he had a series of injuries, Roderick chose to leave hockey and went on to his true passion, the performing arts. After that, he acted in a lot and lots of large productions in both movies and television. Read Full Bio
2 Katherine Barrell as Emma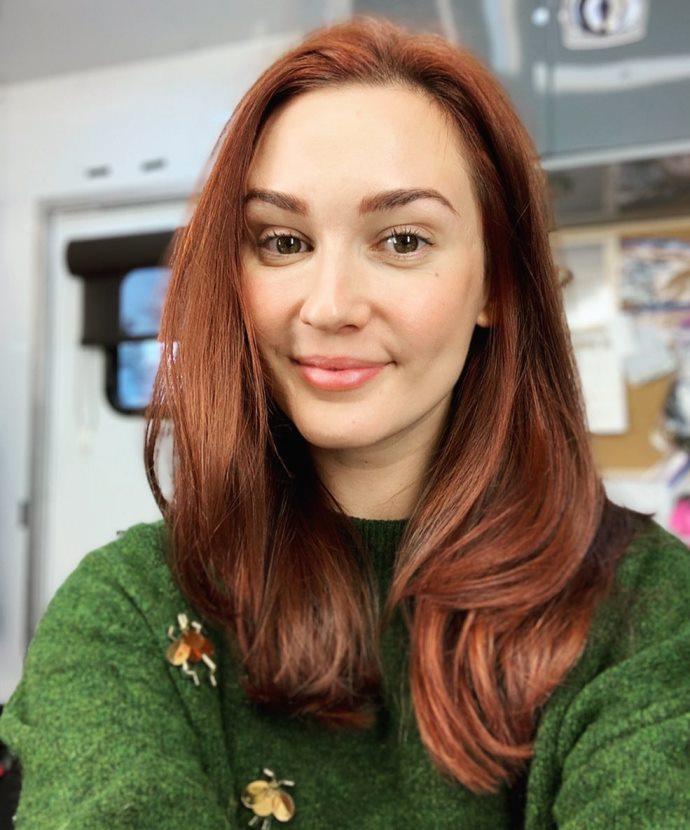 Katherine Barrell is an actress, director, writer, and producer. She is well-known for her role as Nicole Haught in the horror television series Wynonna Earp.
Barrell has acted in three Hallmark movies. Her first Hallmark movie was A Nutcracker Christmas in 2016. She played the role of Beth. The story is about a little girl who is cast in the Philadelphia Ballet's production of the Nutcracker. Her aunt, an ex-ballerina is forced to come to terms with life and the love life she had left behind.
In 2021, she appeared in the movie A Godwink Christmas: Miracle of Love. She played the role of Joy Fickett. The story is about Eric and Joy, who are brought together by community service at Christmas. They both help a family rebuild their home. The coincidences and a medical miracle make them believe in destiny. Read Full Bio
3 Chandler Massey
Chandler Abit Massey is an American actor and singer. He is well-known for his role as Will Horton in the soap opera Days of Our Lives, for which he won a Daytime Emmy Award for Outstanding Younger Actor in a Drama Series three years in a row.
Massey has starred in two Hallmark movies. In 2021, he played the role of Ben Lee in the movie Next Stop Christmas. The story is about Angie who is determined to spend Christmas alone. But her usual ride turns into a Christmas train that drops her off in her hometown ten years back.
In 2022, he starred in another Hallmark movie Heart of the Matter. He played the role of Henry Lowery. The story is about a cardiologist who treats a patient with a disability. But he, unfortunately, passes away and she feels responsible for his death. When she visits to meet the deceased patient's mother to apologize, she becomes angry and sues to have her medical license taken away. Read Full Bio
4 Marissa Leong
5 Sunita Prasad as Sharice
6 Beverley Breuer as Deena Peterson
7 Karee Everett
Movie Highlights
| | |
| --- | --- |
| Movie  | A Tale of Two Christmases |
| Genre  | Romance and Comedy |
| Network  | Hallmark Network |
| Release Date  | November 26, 2022 |
| Director  | Jason Bourque |
| Writer | Cylin Busby and Nanci Katz |
A Tale Of Two Christmases Hallmark Movie 2022