Holiday Heritage Hallmark Movie 2022
Fall is officially here releasing on December 16, 2022! What would be better than to spend the weekend watching Hallmark Channel's new release Holiday Heritage
Story of the Hallmark Movie Holiday Heritage
This Hallmark movie is all about family, healing, and repairing relationships. Ella (Lyndie Greenwood) returns to her hometown during the holidays to mend fences with her broken family.
She seeks help from her ex-boyfriend Griffin (Brooks Darnell). Griffin encourages Ella to get her family to celebrate Christmas and Kwanzaa and to heal their past wounds before it's too late.
Kwanzaa is an annual celebration of African-American culture (celebrated after Christmas from December 26 to January 1.) Will Ella be able to get her family together to celebrate Kwanzaa? Will the celebrations rekindle the love between Ella and Griffin's broken relationship?
The Cast of the Hallmark Movie Holiday Heritage
1 Lyndie Greenwood as Ella
Lyndie Greenwood is a Canadian actress. She is known for her role in the series Sleepy Hollow as Jenny Mills and Dr. Elvi Okoye in the series The Expanse.
Greenwood was born on June 6, 1983, in Toronto, Ontario, Canada. Her father is of British heritage and her mother is of Afro-Trinidadian ancestry. She married Benjamin Jamieson in 2022. Actress Greenwood studied dance in school. She is also well-versed in martial arts. She graduated from the University of Toronto with a Bachelor of Science in 2006.
Greenwood has attended several voices and musical theater schools. She learned acting from multiple training schools, including the Professional Actors Lab, Jason Fraser Studios, Etobicoke School of the Arts, and the University Settlement Drama Group.
Her height is 5 feet 5 inches, her weight is 54 kg, her hair color is black, and her eye color is dark brown. Her net worth is estimated to be $3 million. Lyndie Greenwood Full Bio
2 Brooks Darnell as Griffin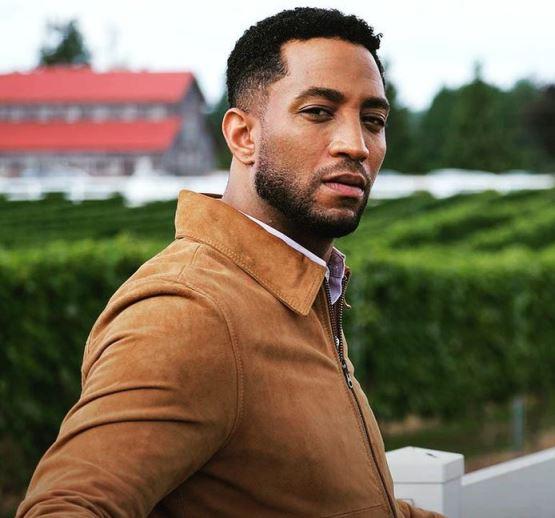 Darnell B. Rodgers, professionally known as Brooks Darnell, is an American actor and model. He is well-known for his role as Charlie in the Netflix series Shadowhunters.
Darnell was born on July 26, 1982, in Warren, Ohio, United States. He was named after baseball player Brooks Robinson who aspired to be an actor. He is the eldest son of three sons. His mother Doreen Rodgers pushed him to become an actor. At a very young age, he learned acting and dance.
When he was 16 years old, he traveled to New York to perform at a talent hunt. His performances earned him a scholarship to study acting at a prestigious Conservatory theater school in San Francisco. Brooks Darnell Full Bio
3 Holly Robinson as Peete
Holly Elizabeth Robinson Peete is an American Actress and singer popularly known as Holly Robinson Peete, she began her acting career with a deleted scene in Sesame Street in 1969, and 10 years later in 1979 she worked again in a TV Movie Dummy and after some more years, she also works in film from the movie Howard the Duck in 1986.
Holly Robinson Peete is a well-known actress and her role in Judy Hoffs in Jump Street was praised by Audience, a Fox TV police drama series. She is also a Hallmark channel movie actress.
Peete was born on 8 September 1964 in Mount Airy, Philadelphia, Pennsylvania, the US to Matthew Thomas Robinson Jr. and Dolores. She has one older brother.
4 Jennie Esnard as Dorene
5 Darlene Cooke as Tess Chapel
6 Jennifer De Lucia as Renee
Highlights
| | |
| --- | --- |
| Movie  | Holiday Heritage |
| Genre  | Family, Romance |
| Network  | Hallmark Network |
| Release Date  | December 16, 2022 |
| Director  | Alfons Adetuyi |
| Writer | Rhonda Baraka |
Holiday Heritage Hallmark Movie 2022