Noel Next Door Hallmark Movie 2022
Fall is officially here! What would be better than to spend the weekend watching Hallmark Channel's new release Noel Next Door
Story of the Hallmark the Movie Noel Next Door 2022
Noel Next Door is Hallmark Channel's first Christmas-themed movie in 2022. The movie is based on the book How The Grinch Stole My Heart written by Annabelle Costas.
Noel (Natalie Hall) is a hard-working single mother. She tries hard to give her son Henry (Callum Shoniker) the best experiences in life. One of her family traditions is to celebrate Christmas and keep up the holiday spirit so that Henry doesn't feel the absence of his father.
Jeremy (Corey Sevier), Noel's neighbor, has a very grouchy attitude toward Christmas and anything related to the festive season. Noel is kind and patient with everyone. When she learns about Jeremy, she is worried that his attitude may impact how Henry looks at the holidays. So when Jeremy threatens to ruin her Christmas celebrations, she gets into a war of words with him.
She gets to know Jeremy and realizes that he is not all that bad. Though he has a grouchy exterior, he also has a tender side. Noel is determined to turn around Jeremey's point of view about Christmas but ends up losing her heart to the grouchy neighbor!
The Cast of the Hallmark Movie Noel Next Door
1 Natalie Hall as Noel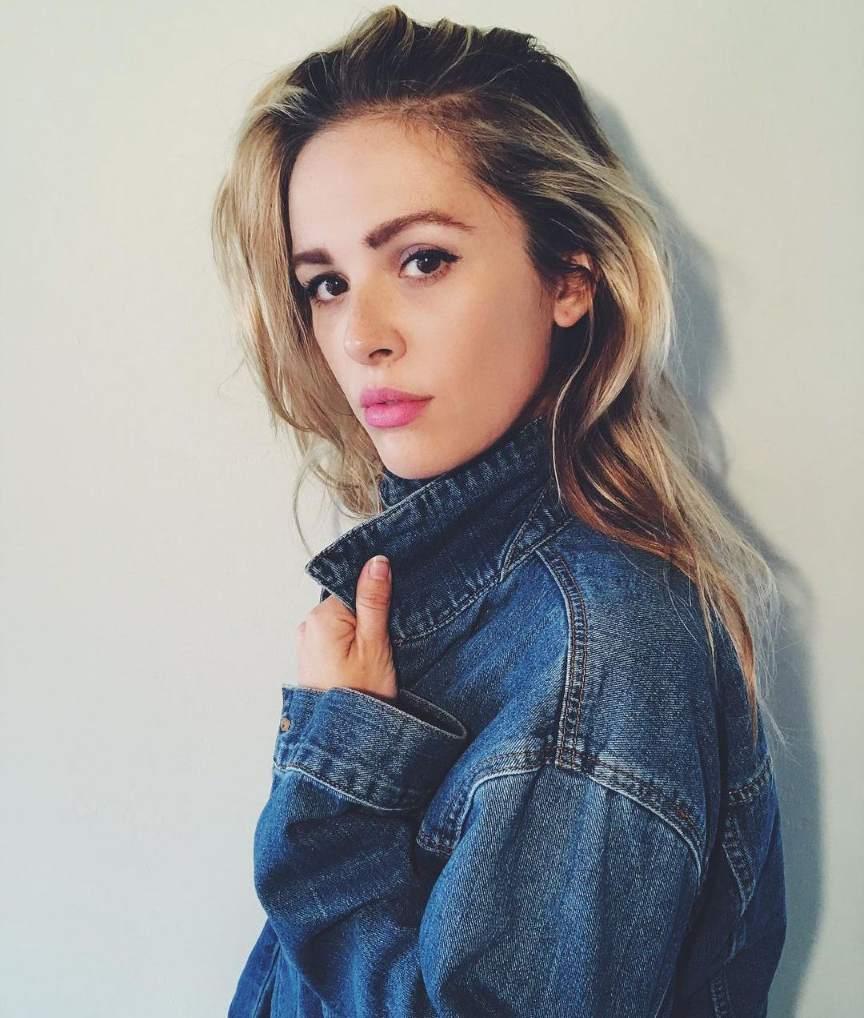 Natalie Elise Hall or Natalie Melinda Hall who is better known as Natalie Hall is a Canadian Actress and Singer. She has been in lots of Broadway, movies, and television productions. Her very first television appearance was in the soap opera All My Children where she portrayed the character of Colby Chandler between the years of 2009 till 2011. She also appeared in the movie Only the Brave Alongside with Miles Teller, Josh Brolin, and Jeff Bridges in the year of 2017.
Natalie Elise Hall was born on 25 January  1990 in Vancouver, British Columbia, Canada. She married Marine Jack H. Robbins in 2017. Natalie Elise Hall's net worth is around $1 million, her height and weight are 5.3 feet and 52 kg with blonde hair and brown eye. Natalie Bio & Hallmark Movies
2 Corey Sevier as Jeremy
Corey Sevier was born on 13th July 1984 in Ajax, Ontario, Canada. When he was in his teens, he carried on working in a feverish place starring in four consecutive series which are the Little Men, a period drama that got him in as streetwise Dan which got him back-to-back Los Angeles Youth Award nominations.
Later, he was in the futuristic adventure series 2030 C.E., FOX's steamy Hawaii-set drama North Shore and the WB's martial-art drama Black Sash. He was also in the feature movie which includes the period thriller, Edge of Madness and The Secret which is a psychological drama, and also in the Decoys a campy sci-fi- franchise. Corey Sevier bio & Hallmark Movies.
3 Callum Shoniker as Henry
4 Joanna Douglas as Shannon
5 Sean Jones as Frank
| | |
| --- | --- |
| Movie  | Noel Next Door |
| Genre  | Romance |
| Network  | Hallmark Network |
| Release Date  | October 21, 2022 |
| Director  | Max McGuire |
| Writers | Annabelle Costa (based on the book How The Grinch Stole My Heart) and Keith Hemstreet |
Noel Next Door Hallmark Movie 2022