The Royal Nanny Hallmark Movie 2022
Fall is officially here! What would be better than to spend the weekend watching Hallmark Channel's new release The Royal Nanny
Story of the Hallmark Movie The Royal Nanny
Claire (Rachel Skarsten), is an M15 agent. The M15 believes that the enemy will attack the royal family during Christmas. Claire is given the assignment to protect the royal family from harm and danger. She must overcome the challenges of her assignment and do all that she can to keep the royal family safe. So, she disguises herself as a nanny for the royal family to get into the inner circle undetected.
As an M15 agent, she must keep an eye out for the enemy and also take care of the children, which seems to be more challenging than she thought. But her biggest problem turns out to be her feelings for Prince Collin (Dan Jeannotte). As Claire and Prince Collin spend time together during the holidays, sparks fly between them and the two can hardly resist each other. Will the enemy strike before Prince Collin and Claire confess their feelings to each other?
The Cast of the Hallmark Movie The Royal Nanny
1 Rachel Skarsten as Claire
Rachel Alice Marie Skarsten is the full name of Rachel Skarsten, a Canadian Actress who is in the famous television series Birds of Prey, Dinah Lance.
Lost Girl and Reign are some of her works. She also acted as Alice/Beth Kane in Batwoman.
Rach was born on 23rd April 1985 in Toronto, Ontario in Canada. Her parents are Stan and Marie Alieen Skarsten. She married Alexandre Robicquet on 12th May 2020 till the present and has no children.
She is 5'9″ tall and 55kgs in weight. Her eye color is Blue and her hair is Blonde. Her net worth is $3 million. Read full bio & Hallmark movies
2 Dan Jeannotte as Prince Colin
Dan Jeannotte is an American-Canadian actor, improviser, writer, and voice artist. He is well-known for his role as Brandon Russell in the fantasy television series Good Witch, and also played the role of Ryan Decker in the drama series The Bold Type.
Jeannotte has appeared in four Hallmark movies so far. His first Hallmark movies were Paris, Wine & Romance, which were released in 2019. He played the role of Jacques Fournier, whose family is one of the foremost winemaking families. Read full bio & Hallmark movies
3 Greta Scacchi as Mrs. Lansbury
4 Katie Sheridan as Rose
5 Aurora Marion
6 Jarreth J. Merz as Price
7 Barbara Hellemans as Amanda Young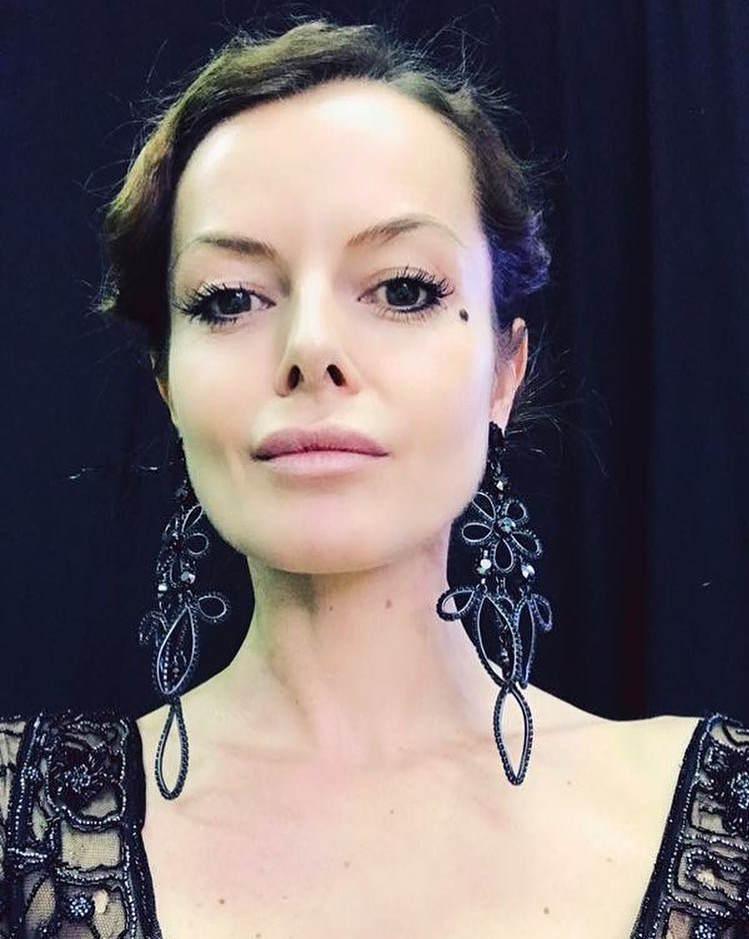 8 Sabrina Lopez Leonard as Charity Kiosk Staff
9 Marcel Zadé as Michael Ford
10 Martin Swabey as Vance
11 Robbie Nock as Prince Edward
12 Jasper Box as James Wilder
13 Phoenix Laroche as Robert
14 Isabelle Wilson as Elle
15 Toussaint Meghie as Wallace
16 Elodie Barthels as Paparazzi
| | |
| --- | --- |
| Movie  | The Royal Nanny |
| Genre  | Comedy, Drama, and Romance |
| Network  | Hallmark Network |
| Release Date  | November 12, 2022 |
| Director  | Jonathan Wright |
| Writer | Brook Durham |
The Royal Nanny Hallmark Movie 2022